SSB in the Community
The Bank Directors and Employees take pride in the volunteer work that we do in our community. Each year the bank is proud to sponsor numerous events and activities, donate to local organizations, and host our own community events. Below are just a few of the many many ways Security State Bank gives back to our community.
Caring for our Community
Grocery Grab Partnered with Cobb Cook Grocery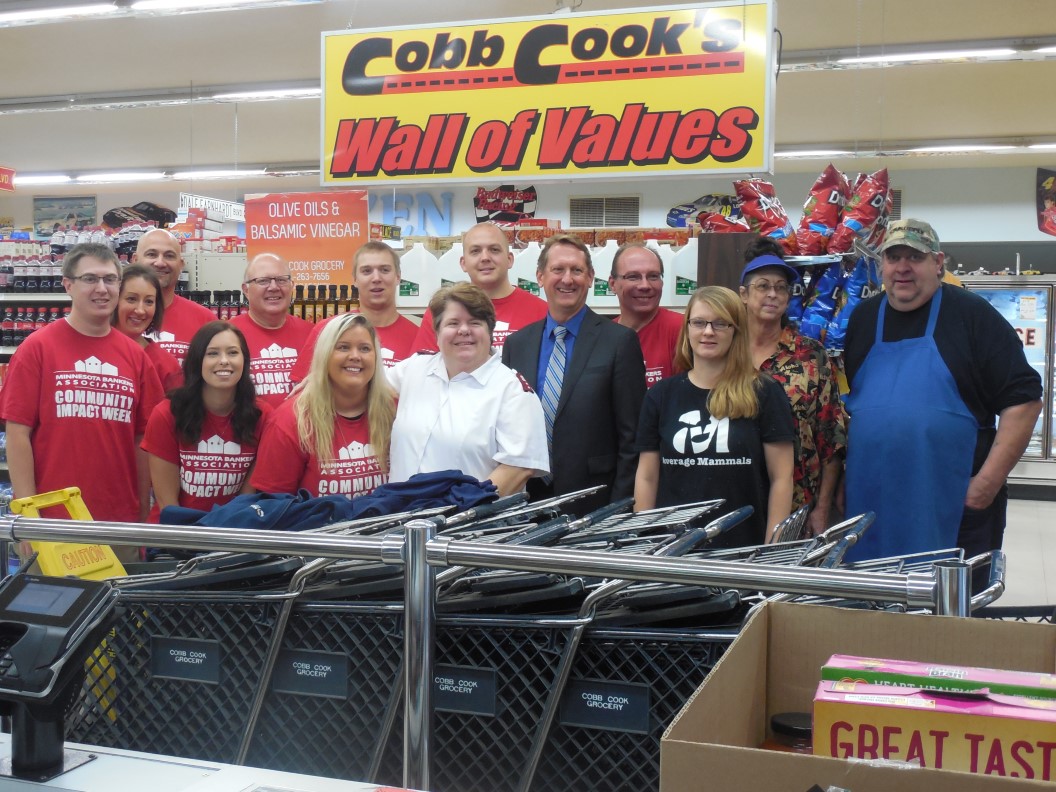 In what has become one of the most fun events for our employees, Security State Bank partners with Cobb Cook Grocery donating non-perishable food items to Hibbing Salvation Army. Our employees race up and down the aisles to grab as many items as possible in a short period of time and donate to a great cause.
Winter Gear Drive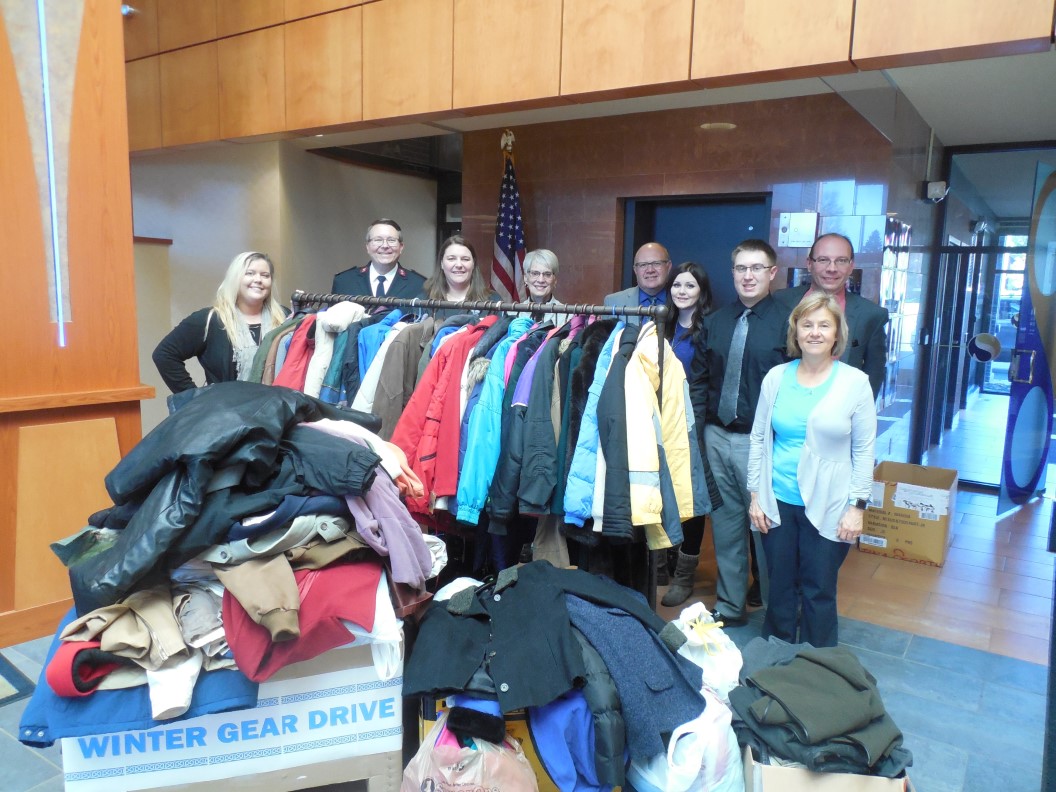 During the fall each year, Security State Bank hosts a Winter Gear Drive to collect new and gently used coats, hats, gloves, and boots. Items collected are distributed locally to those in need by the Hibbing Salvation Army and United Way of Northeastern Minnesota.
Million Dollar Kids Club
Zoo Mobile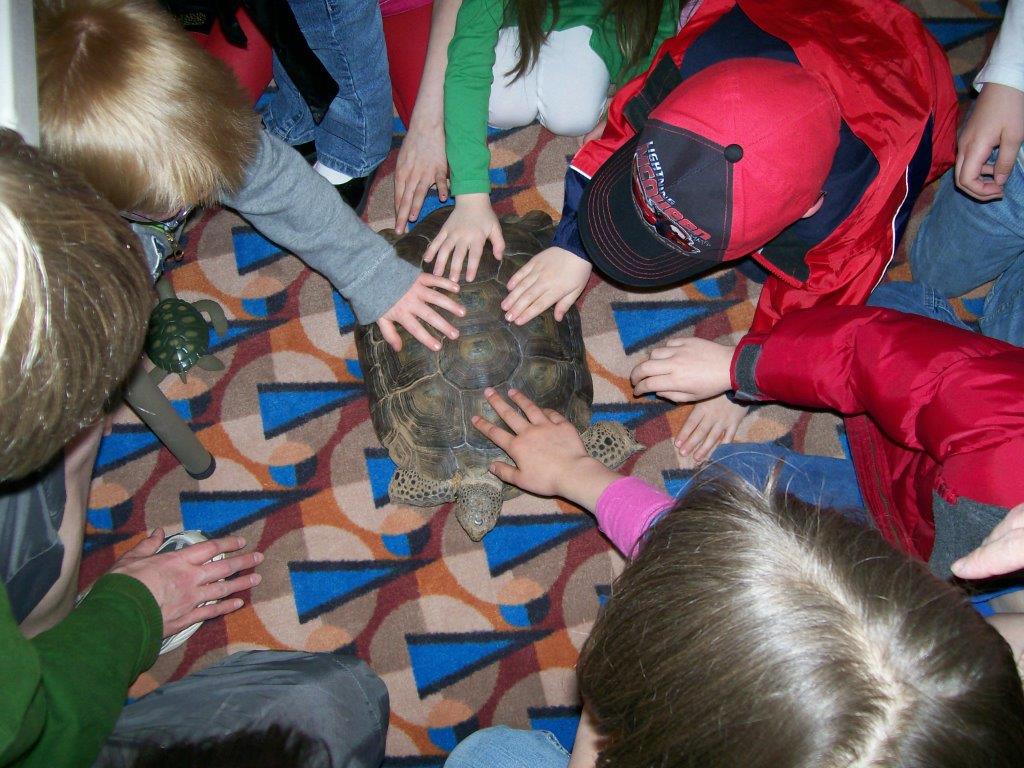 Join us each spring as we welcome an educator and critters from the Lake Superior Zoo. The Zoo staff will educate the crowd with fun facts, answer questions, and allow kids to touch the creatures as appropriate. Over the years the bank has welcomed birds, bats, snakes, chinchillas, frogs, and tortoises … just to name a few.
Pre-Parade Christmas Party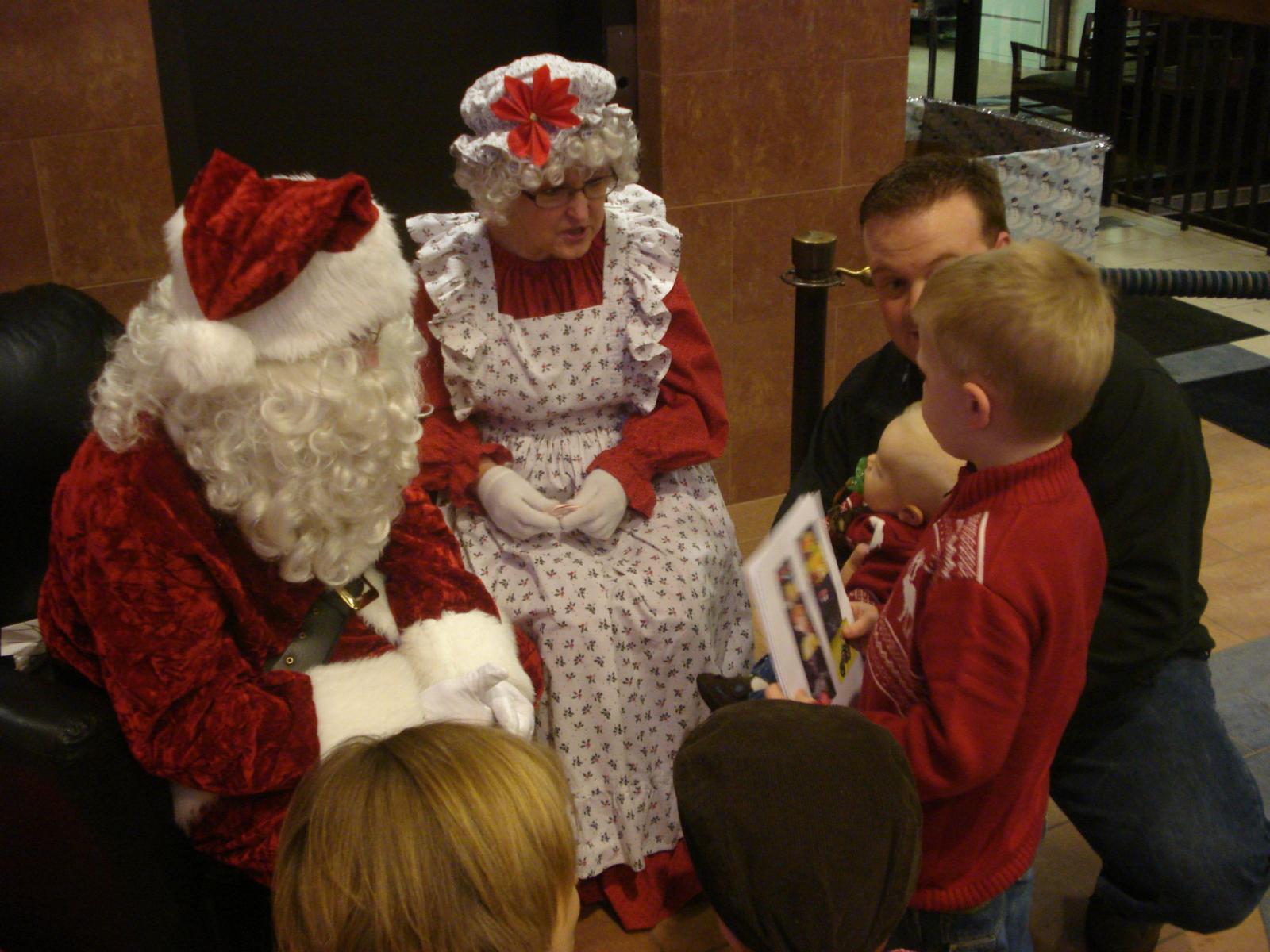 Annually, before the Unity Parade, Security State Bank hosts a Christmas Party in the bank lobby for children of the community. The Party includes a visit and pictures with Santa and Mrs. Claus, entertainment, games and activities with prizes, pizza, and cookie decorating! After the party, families can go outside and watch the Unity Parade!